Available Trail Blaze Hunts.
2018 New Mexico Fully Guided Muzzleloader & Archery Elk Hunts with Guaranteed Landowner Vouchers in Trophy Game Management Unit 13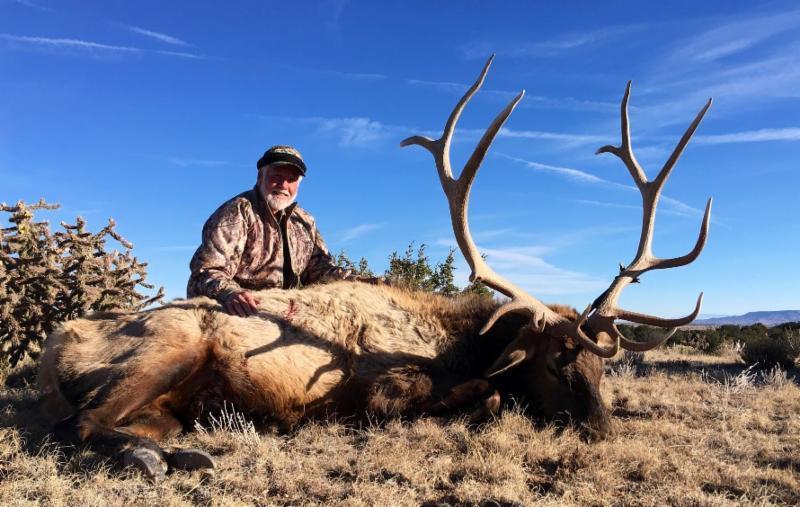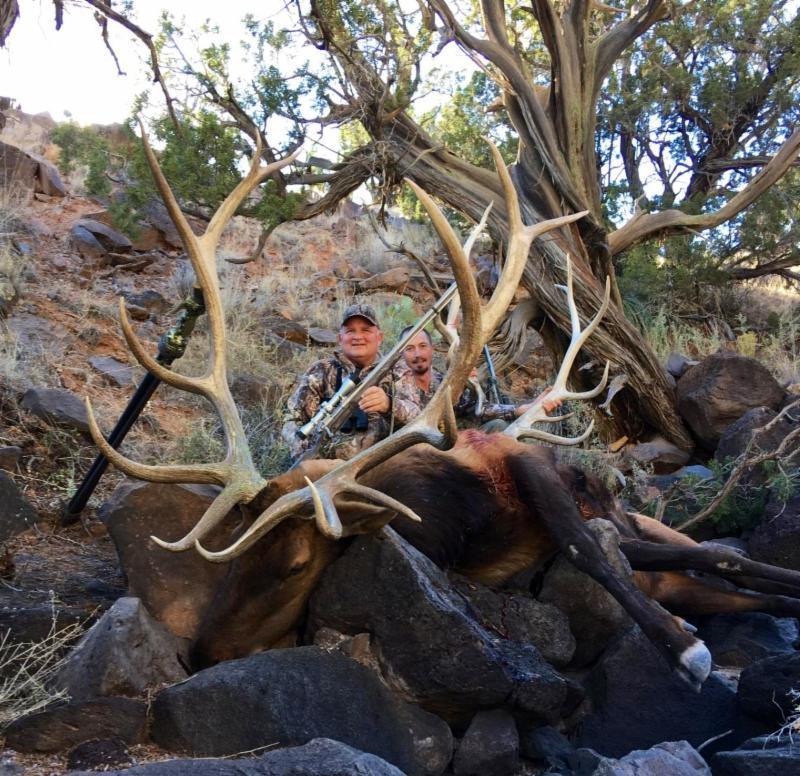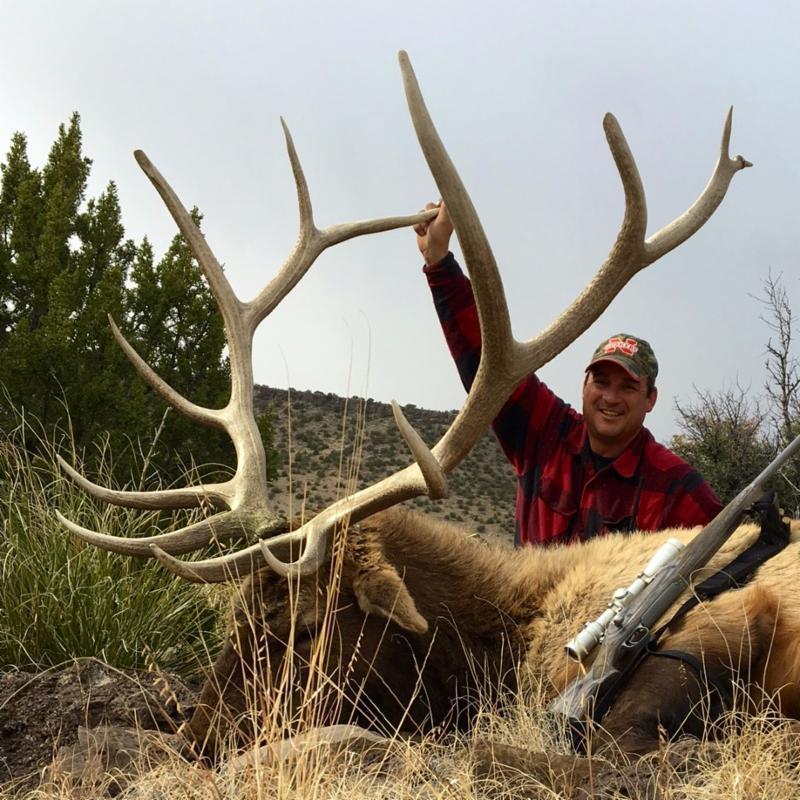 • Muzzle-loader & Archery Elk Hunt
• Price $11,500 a hunter

• Muzzleloader Elk Season Dates: October 13-17, 20-24 or November 17-21 or a youth only muzzleloader hunt October 6-10

• Muzzle-loader Elk Hunts are 5 full days of hunting.

• Archery Elk Season Dates: Pick any 6 consecutive days Sept 1-14 or 15-24

• Archery Elk hunts are 6 full days of hunting

• Lodging: Included

• Food: Included

• Non Resident Hunting License & Elk Tag are $557 for Standard Elk license or $782 for a Quality Mature-Bull or Either-Sex Elk Tag. The different fee depends on each elk season. Hunters are responsible for all state hunting license and elk tag fees

• Nearest Town: Datil or Grants, New Mexico
Hunt details: Hunt elk in one of the premier trophy elk units in New Mexico. Archery elk hunts take place during the rut. Muzzleloader elk hunts take place at the end of the rut and on most years some bulls are still calling and near cows. Most mature bulls taken on this hunt will range in the 300-350 range with some bigger bulls being harvested during these hunts. This unit produces elk in the 360-400 class each year. These muzzleloader hunts are good spot and stalk hunts. Hunters will also hunt around water sources and also use other hunting techniques during this hunt.
For more details about these hunts, please call or text Ben at 801-499-4986.