Available Trail Blaze Hunts.
2018 New Mexico Fully Guided Rifle, Muzzleloader & Archery Elk Hunts with Guaranteed Landowner Vouchers in Trophy Game Management Unit 16E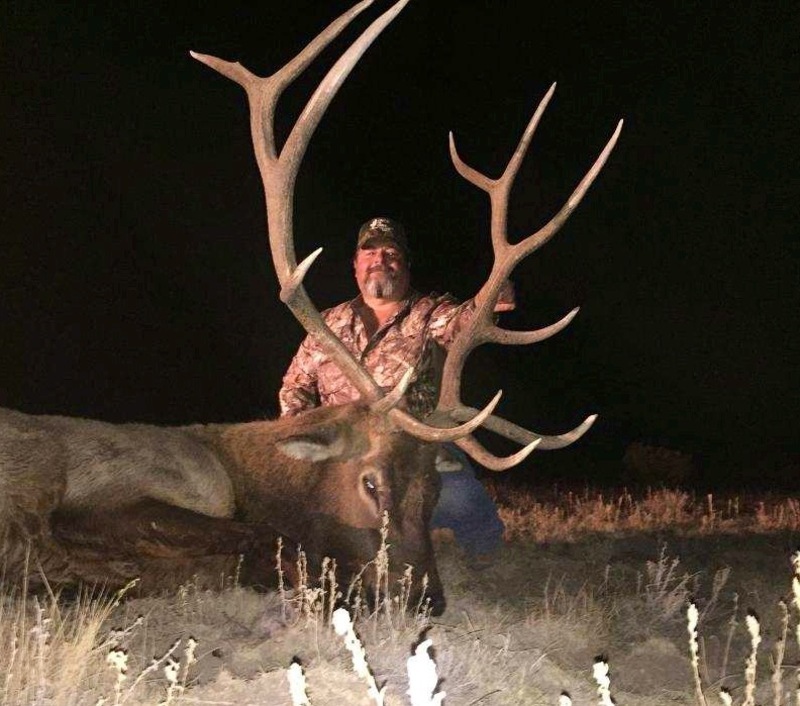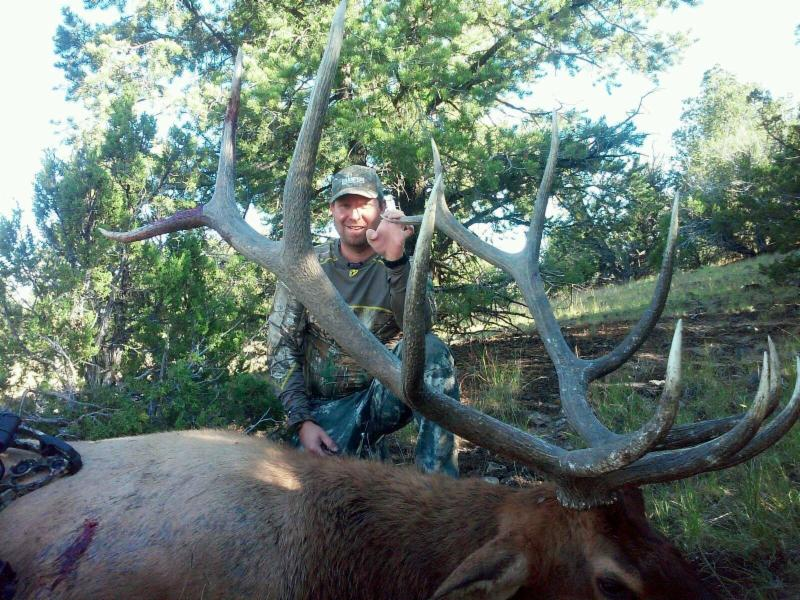 • Rifle/Muzzloader Elk Hunt Price
• $11,500 a hunter

• Archery Elk Hunt Price $11,500 a hunter

• Rifle/Muzzleloader Elk Hunt Dates:
• Hunters can pick any 5 consecutive days between October 20 - December 31

• Muzzleloader Elk Only Hunt Dates:
• October 13-17

• Muzzleloader Hunts are 5 days of hunting

• Archery Elk Season Dates: Sept 1-14 or 15-24, pick any 6 consecutive days between these hunt dates.

• Archery Elk Hunts are 6 days of hunting.

• Lodging: Included

• Food: Included

• Nearest Town: Datil, New Mexico

• Non Resident Hunting License & Elk Tag are $557 for Standard Elk license or $782 for a Quality Mature-Bull or Either-Sex Elk Tag. The different fee depends on each elk season. Hunters are responsible for all state hunting license and elk tag fees.
Hunt details: This hunt takes place on a 7,800 private acre ranch. This ranch has multiple permanent water sources, a resident elk population, plenty of bedding areas and feeding areas for elk. Archery elk hunts will take place during the pre-rut and during the peak of the rut when bulls are active and chasing cows. The first muzzleloader elk only hunt October 13-17 usually has good rut activity as well. Rifle hunters will experience good spot and stalk hunting from October 20-Dec 31 on this ranch. Most mature bulls harvested on this ranch will be in the 280-320 class with some better bulls harvested and seen during these hunts. Unit 16E produces bulls in the 320"-350" class each year and a few bigger bulls on good wet spring moisture years.
For more details about these hunts, please call or text Ben at 801-499-4986.